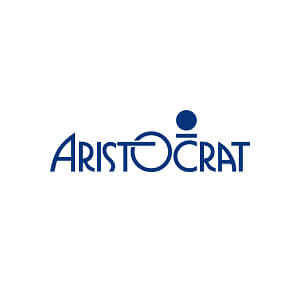 Aristocrat Gets Great Feedback from Customers
Aristocrat continues to be a leader in the land-based gaming market, as the company is always looking for ways to ensure that players are satisfied. This hard work certainly pays off, as Aristocrat has earned some very impressive feedback in two high-profile surveys.
According to the Eilers-Fantini Quarterly Slot Survey, Aristocrat's Lightning Link series is the top performing Premium Leased game, retaining this title for a second consecutive quarter. Additionally, the game received the Platinum Award Winner honour from the 2015 list of the "Top 20 Most Innovative Gaming Technology Products" from Casino Journal.
Another impressive honour was received from the 16th Annual Goldman Sachs Slot Survey. For the fifth year running, Aristocrat's Buffalo poker machine was ranked as the top performing casino game. This survey interviews slots managers from over 140 casinos across America, so it offers up an accurate overview of the most popular slots and pokies in the brick-and-mortar gaming world.
"At Aristocrat, we firmly believe that we succeed only when our customers succeed. The results of surveys like these indicate that the diversity and innovation in our portfolio, including across hardware, game content, licenses and systems, is delivering for our customers," said Brooks Pierce, Aristocrat Managing Director of the Americas. "We are delighted by this feedback and energised to strive even harder every day to deliver the best performing products for our customers and their players."
Aristocrat can always be counted on to release fun, exciting and engaging games that all types of pokie fans will enjoy. We are excited to see how the company's most recent land-based games will have performed in next year's surveys as titles like The Big Bang Theory and Britney Spears are becoming huge favourites in casinos around the world.