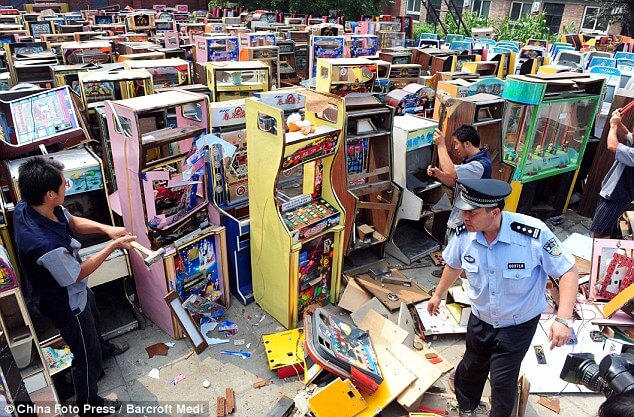 Illegal poker machines seized and crushed
The legality of poker machines in certain venues has always been up in the air but sometimes when the law is fully implement ambiguity can easily give way to a no-nonsense judgement. This was the case when recently several illegally operated pokies were given the trash compactor treatment by the local magistrates in an episode that would make fans of America's monster truck rallies smile. The destruction of these pokies was a part of a country wide effort to stamp out illegal gaming in an aggressive and successful manner.
The fifteen poker machines that were destroyed were a part of a quasi-successful attempt to subvert the government regulations. Each of these machines were refurbished illegally after a fire and then resold to unsuspecting venue owners. The fire had taken place in the poker machine room at Maitland bowling club which is located in the NSW Hunter Valley region. The authorities assert that the gaming technicians and the club executive reported the machines as burned and destroyed but then subsequently decided to make some cash by reselling them – even going as far as to create counterfeit new illegal compliance plates and serial numbers.
There is strict regulation in regards to how these machines are to be disposed of, and also in regards to the cataloguing of their resale and destruction. The machines were sold via Facebook, through pawn brokers, and out of games rooms inside private homes.
This kind of sting was created in an effort to stop the wave of illegal gambling as it has caused Australia and many communities within it huge monetary loss. In this particular instance the machines were sold for $13,000 each, netting the sellers $200,000. The Minister for Hospitality, Gaming and Racing Troy Grant said. "The level of sophistication and collusion that occurred in this instance we haven't seen before,".